ANIMAL WELFARE RESPONSE UNIT
Made possible by a generous grant from the TG & JM Matthews Foundation, this vehicle is a multi-purpose command centre.
We foresee this vehicle will be used by RSPCA Animal Cruelty Inspectors for large seizures or surrenders, as well as taken to evacuation grounds, in times of emergencies.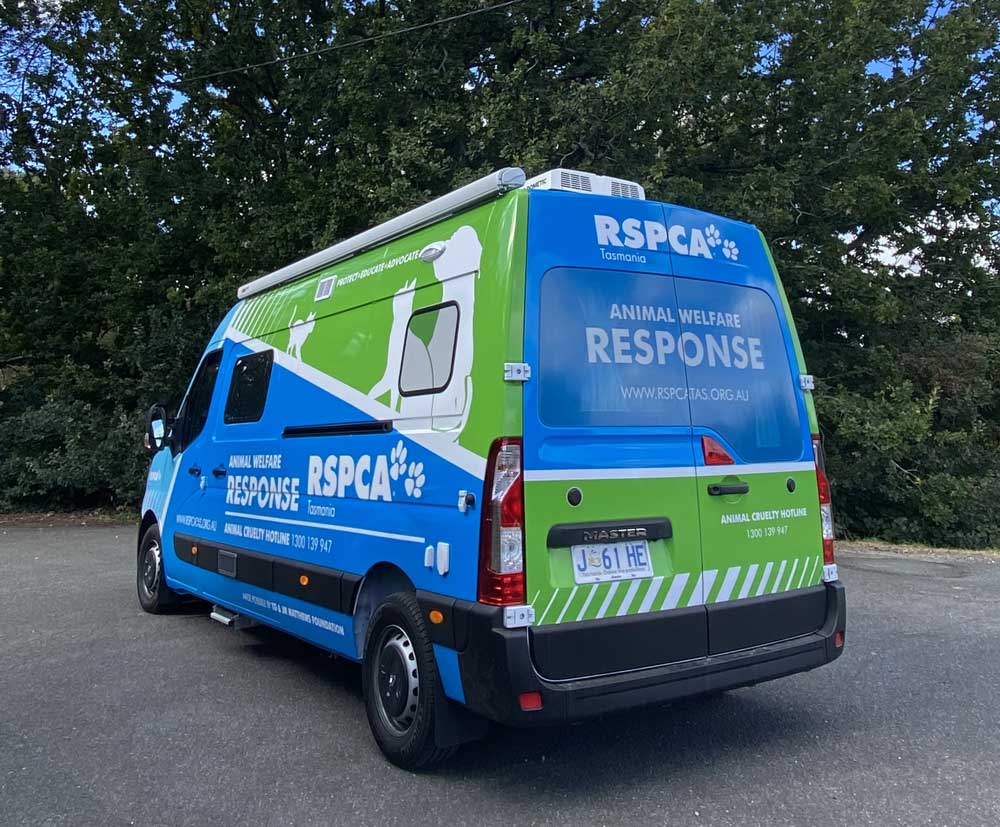 The state-of-the-art mobile command centre forms the backbone in our emergency response infrastructure.
After the Dunnalley fires in 2013, RSPCA Tasmania defined a role for a vehicle and crew in supporting good animal welfare outcomes in emergency planning.
The RSPCA Tasmania team, including the Inspectorate, will be better equipped to immediately respond to calls for help with the acquisition of emergency communication equipment including disaster PPE and other vital equipment.